Latest tracks
The most important RC car tracks of the world. Find the track near you, discover the best setups and the best lap times
Latest setups
Car
Track
Driver
Posted by
Awesomatix A800MMX
RC Car Club of America (United States)
S: Carpet / T: High / L: Mixed
Toth
Andrea Massioli
on 2023-06-14
Xray T4 2018
Urban RC - Radio Control Hobbies and Playspace (Singapore)
S: Asphalt / T: Medium / L: Mixed
Lex Tyler
Andrea Massioli
on 2023-06-14
Schumacher Mi7
Kypak Indoor Circuit (Finland)
S: Carpet / T: Medium / L: Mixed
Pekko Iivonen
Andrea Massioli
on 2023-06-14
Arc R11 2017
AMC Hildesheim e.V. (Germany)
S: Asphalt / T: Medium / L: Mixed
Lars Hoppe
Andrea Massioli
on 2023-06-14
Awesomatix A800FX
360v2 (United States)
S: Carpet / T: Medium / L: Mixed
Steven Olsen
Andrea Massioli
on 2023-05-06
Awesomatix A800FX
TC Heuchelheim abt. Mini Car (Germany)
S: Asphalt / T: Medium / L: Mixed
Max Machler
Andrea Massioli
on 2023-05-06
Roche Rapide F1
Hudy Racing Arena (Slovakia)
S: Asphalt / T: Medium / L: Mixed
Oliver Bultynck
Andrea Massioli
on 2023-05-06
Serpent SRX4 Gen3
SDRC Raceway (United States)
S: Clay / T: Medium / L: Mixed
Bryce Butterfield
Andrea Massioli
on 2023-05-03
Awesomatix A800FX
GRC International RC Car Track (South Korea)
S: Asphalt / T: Medium / L: Mixed
Max Park
Andrea Massioli
on 2023-05-03
Awesomatix A800MMX
Valkaria RC Raceway (United States)
S: Asphalt / T: Medium / L: Mixed
Sam Isaacs
Andrea Massioli
on 2023-05-03
Upcoming races
The next RC races in the world. Find the next race on the track near you.
Read the rules and subscribe.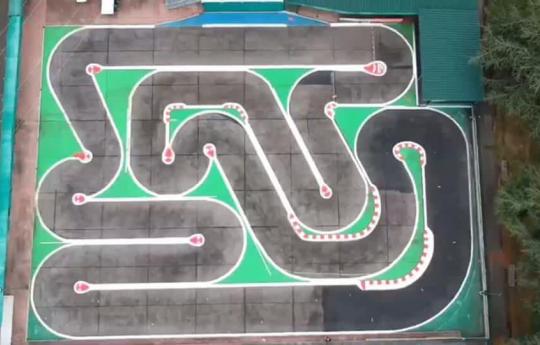 Nuova GAMES Segrate 2023-09-27
FWD 2023 Serale
GT3 Stock serale
Touring 13.5T Serale
What are you waiting for?
Subscribe now, register your local track and upload and share your setups.
Register